Investigating company director misconduct
I'm the Assistant Director of the Insolvency Service Investigation and Enforcement Services, and I have strategic responsibility for company director disqualification investigation. 
We've already reported 1,242 directors were banned last year, so I'd like to explain the process of director disqualification, while using some examples of directors who received substantial bans in 2018-19.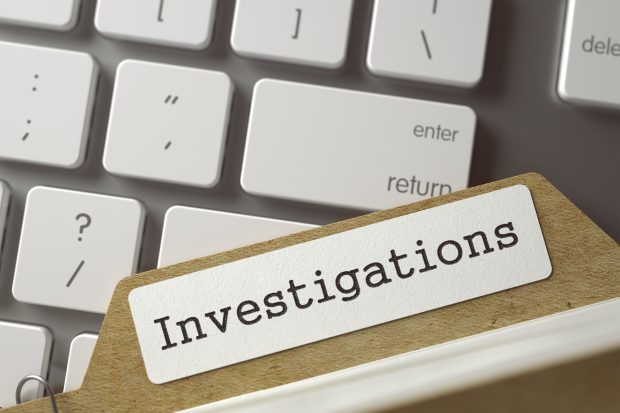 Being a responsible company director
You've decided you want to incorporate a limited company. You've picked the company's unique name and you've appointed yourself and maybe a colleague as directors. All the documents have been prepared and you know what records you need to keep. 
But before you register your company at Companies House, it's important to remember that giving yourself the title of 'director' is more than having something impressive on a business card.
Being a company director involves certain duties and responsibilities that continue until the moment you resign your position in the company.
Follow the rules
As a director of a limited company, you must follow the company's rules, shown in its articles of association, keep company records and report changes, file your accounts and your company tax return, pay corporation tax and tell shareholders if you might personally benefit from a transaction the company makes.
You can hire other people to manage some of these things day-to-day, such as an accountant or operations manager. But at the end of the day, you're still legally responsible for your company's records, accounts and performance – the buck stops with you and your fellow directors.
If you fail to meet your responsibilities as a director, you may be fined, disqualified or even prosecuted.
Disqualification proceedings
We may investigate you or your company if it's involved in insolvency proceedings or if there's been a complaint. If we determine that you have not followed your legal responsibilities, we'll write to you explaining your misconduct and that we are intending to start the disqualification process.
You can either contest the allegations in court, which could lead to a disqualification order or you can provide a voluntary disqualification undertaking, putting an end to court action.
If you're involved in disqualification proceedings, you could be banned from being a director of a limited company or even involved in the running of a company, for anywhere between 2 and 15 years.
In addition to being subject to a range of disqualification restrictions, your details will be published online on GOV.UK and if you are found to breach your restrictions, you could be fined – or worse still – sent to prison for up to 2 years.[1]
Read more about company director disqualification and the role of the Insolvency Service.[2]
Substantial disqualification

The average length of a disqualification is about 5 and a half years, but there are occasions where directors will receive even longer bans. Between 2018 and 2019, 70 people received Section 6 disqualifications – bans for unfit conduct in relation to an insolvent company – of between 11 and 15 years. We call these bans 'substantial disqualifications'. 
Although the majority of them were 11 or 12-year bans, 6 people did receive the maximum 15-year term. 43% of the substantial disqualifications in 2018-19 involved some form of tax misconduct, such as VAT fraud. Other examples of misconduct I've investigated included dubious investment schemes and directors breaching a previous ban.
The types of industries the directors and their companies were connected with varied, covering construction, retail, food and drink, real estate and technology. 
Making the bans public
When we write to directors informing them that we believe they haven't followed their legal responsibilities, we outline that we may take the decision to publicise their disqualification and the reasons for the ban.
All disqualifications are publicised on the Companies House disqualified directors register. Where we believe it's in the public interest for people to know about a director's misconduct and we want to deter other directors from committing the same offences, we will send out a press release before publishing it on GOV.UK. We also use our social media channels – Twitter and LinkedIn – to engage with a wider audience.[3][4][5]
Some of the substantial bans we've reported on include a director involved in a multimillion pound VAT fraud, a husband and wife team who duped small businesses to sponsor unnecessary educational material and a director who illegally transferred £2.5m worth of property assets to her father-in-law.[6][7][8]
With over 4 million companies on the official company register, the substantial disqualifications resulting from directors' misconduct activity are small, but I'm proud the Insolvency Service continues to help maintain public confidence and reduce the harm caused to victims of fraudulent activity and to the business community.
Source URL: Read More
The public content above was dynamically discovered – by graded relevancy to this site's keyword domain name. Such discovery was by systematic attempts to filter for "Creative Commons" re-use licensing and/or by Press Release distributions. "Source URL" states the content's owner and/or publisher. When possible, this site references the content above to generate its value-add, the dynamic sentimental analysis below, which allows us to research global sentiments across a multitude of topics related to this site's specific keyword domain name. Additionally, when possible, this site references the content above to provide on-demand (multilingual) translations and/or to power its "Read Article to Me" feature, which reads the content aloud to visitors. Where applicable, this site also auto-generates a "References" section, which appends the content above by listing all mentioned links. Views expressed in the content above are solely those of the author(s). We do not endorse, offer to sell, promote, recommend, or, otherwise, make any statement about the content above. We reference the content above for your "reading" entertainment purposes only. Review "DMCA & Terms", at the bottom of this site, for terms of your access and use as well as for applicable DMCA take-down request.
Acquire this Domain
You can acquire this site's domain name! We have nurtured its online marketing value by systematically curating this site by the domain's relevant keywords. Explore our content network – you can advertise on each or rent vs. buy the domain. Buy@TLDtraders.com | Skype: TLDtraders | +1 (475) BUY-NAME (289 – 6263). Thousands search by this site's exact keyword domain name! Most are sent here because search engines often love the keyword. This domain can be your 24/7 lead generator! If you own it, you could capture a large amount of online traffic for your niche. Stop wasting money on ads. Instead, buy this domain to gain a long-term marketing asset. If you can't afford to buy then you can rent the domain.
About Us
We are Internet Investors, Developers, and Franchisers – operating a content network of several thousand sites while federating 100+ eCommerce and SaaS startups. With our proprietary "inverted incubation" model, we leverage a portfolio of $100M in valued domains to impact online trends, traffic, and transactions. We use robotic process automation, machine learning, and other proprietary approaches to power our content network. Contact us to learn how we can help you with your online marketing and/or site maintenance.